If you're looking to take your audience on a tour of your business or facility without them having to leave their homes, a virtual tour is the perfect solution. Using Avatour's live 360-degree remote collaboration platform, you can swap traditional in-person site visits with your own virtual tour, giving viewers a complete, immersive experience that will make them feel like they're right there with you.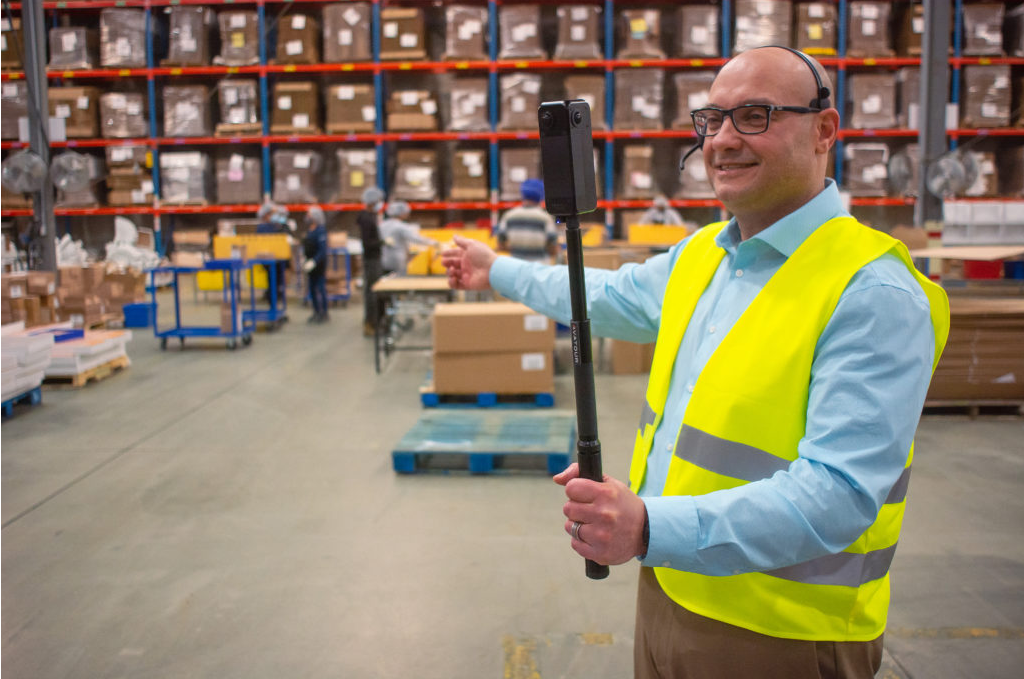 What is a Virtual Tour?
A virtual tour is a simulated experience of an environment. With 360-degree virtual tours, people can join the tour from anywhere in the world, either in real-time or for a pre-recorded virtual tour. Attendees can join with a Virtual Reality (VR) headset or through a modern web browser and experience a "place" as if they were physically present. Thanks to advanced 360-degree technology, users are not simply "watching" a tour as they would a TV program. Instead, they can look around, explore, and interact with a given environment. Virtual tours allow someone to explore a place from the comfort of their own home or office and can be an incredibly useful tool for businesses and organizations.
Virtual tours provide prospects, customers, or stakeholders with a closer look at your business or facility without them having to leave their homes. Using live 360-degree video streaming, you can give viewers an immersive experience that will make them feel like they're right there with you.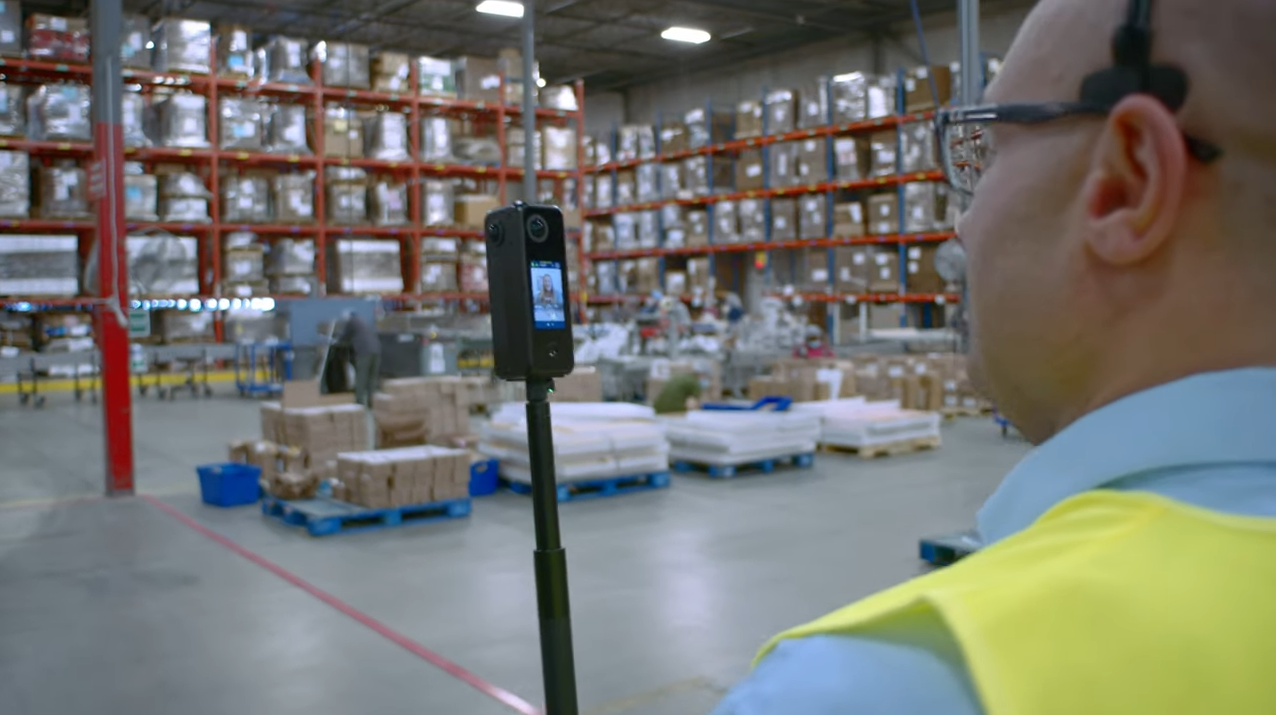 https://www.youtube.com/watch?v=sXdraM7o4Oo
How to Make a Virtual Tour
1. Choose the Right Set Up
A virtual tour or walk through must be as close to in-person as possible if the same safety and quality standards are to be maintained.
To conduct a 360-degree virtual tour, you'll need an off-the-shelf 360-degree-camera such as ricoh theta v and insta360) and a 360-degree live streaming platform, like Avatour's virtual tour software. Once you have those set up, you can start your tour by sharing a link with your audience. As you move around, the camera will capture everything in its field of view, and your viewers will be able to see the environment as if they were right there with you.
Keep in mind the following features when selecting the right tools:
When considering the right platform for the job, it is crucial to ensure the following components:
Collaboration Features

. It is essential to find a technology with built-in collaboration features. Avatour's 360-degree platform features tools such as snapshots (to take 360-degree images), annotations, chat features, and live document/asset display to create a unique and informative experience. These features make it easy to give a virtual tour that's both informative and interactive.

360-Degree View. 

To establish trust, a 360-degree virtual tour platform gives viewers the freedom to choose what they are looking at, rather than relying on a static POV dictated by the session host. 

Connectivity Abilities.

 It's important to have a solution that can work in remote locations where wi-fi may not always be available (for example spotty connection in a facility. Avatour's platform works on wi-fi, hotspots, as well as local LTE/5G networks. Additionally, high-quality video resolution and stabilization features will also add to the immersive feeling.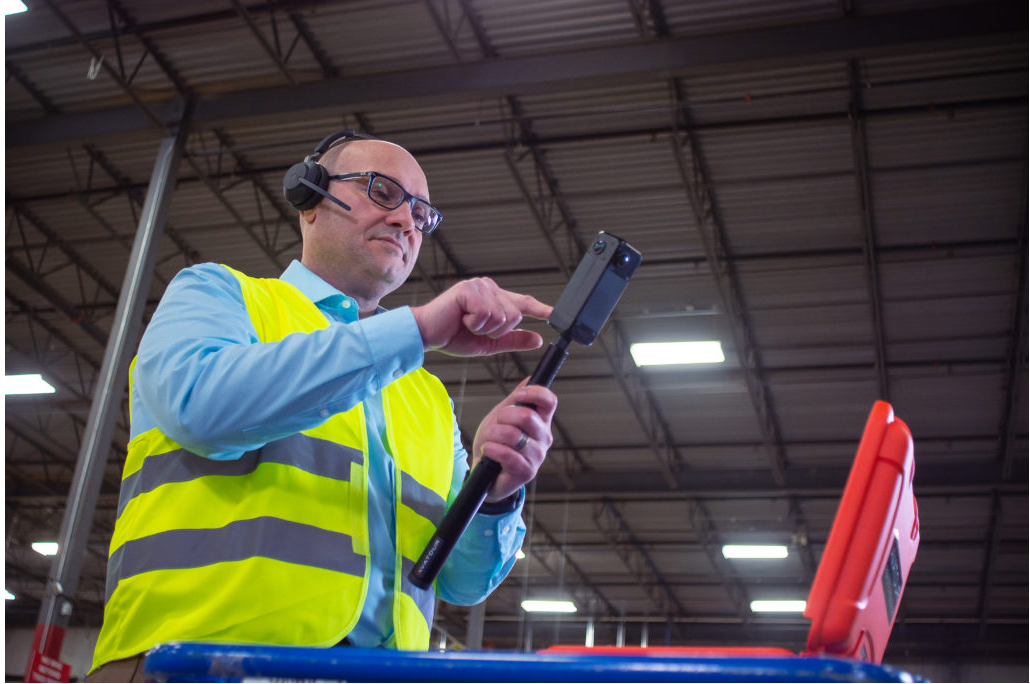 2. Prepare and Test
The next step is to prepare before the tour. Preparation is key when it comes to hosting virtual tours. We recommend having your team be familiar with the platform at least a couple of days before the tour. Be sure to know where you will set up your 360-degree camera and the general tour route and floor plan.
Testing is important because it makes sure you can maintain connection and signal throughout the tour, preventing unnecessary lags. While Avatour is user-friendly for beginners, we always recommend testing between teams and tour creators beforehand. This is especially critical for a new tour versus a routine remote walkthrough.
3. Invite and Host
Give your audience a tour: Now it's time to start your virtual tour! Attendees can join from whenever they are in the world, and they log on to the virtual tour portal just as they would another videoconferencing platform. With Avatour, attendees can join via browser (computer, tablet, iOS, Android) or virtual reality headset for a more immersive experience.
Begin by giving viewers a brief overview of what they're about to see. Then, take them on a tour of the space, pointing out interesting features along the way. Be sure to leave plenty of time for questions from viewers – they'll be eager to ask about what they're seeing.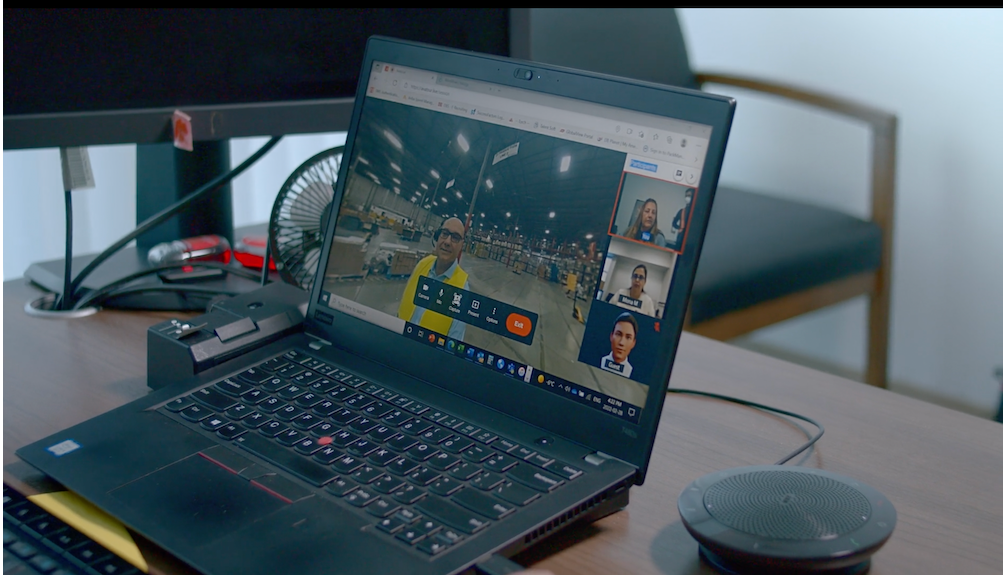 4. Wrap up the tour
When you're finished touring the space, thank your audience for joining you and let them know how they can get in touch with you if they have any further questions.
Benefits of Hosting Virtual Tours
A virtual tour conducted via live 360-degree video streaming is the perfect way to give viewers a complete, immersive experience that will make them feel like they're right there with you. With this type of tour, they can explore your business or facility at their own pace and get a true sense of what it's like to be there. This is an ideal solution for businesses or organizations that want to reach a wide audience without having to incur the expense of travel.
Virtual tours are being used in a variety of industries to give potential customers or clients a closer look at what they can expect. Some of the industries providing innovative and free virtual tours include real estate, logistics, contract manufacturing, pharmaceutical and med device manufacturing, tourism, and education.
Virtual Tours help Save Money
Virtual tours can easily save businesses money on travel expenses, which are becoming more costly each year. Instead of incurring the cost of airfare, hotels, and other travel-related expenses, businesses can simply stream their tour online. This is an ideal solution for businesses that want to reach a wide audience without breaking the bank. Additionally, virtual tours are a great way to generate interest and excitement about a product or service.
Shorten the Sales Cycle
Virtual tours are a great way to generate interest and excitement about a product or service. Rather than having to make multiple trips to a location, potential customers can gain a true sense of your capabilities without having to leave their home. Because no travel is involved, multiple stakeholders can join and tour a facility with their own viewer autonomy. This increases trust and understanding of a product or service without taking the time to travel, eliminating a big barrier that makes the sales cycle longer.
An immersive virtual tour is also a great way to demonstrate your company's forward-thinking approach, giving you an edge over competitors.
Strengthen Relationships with Customers
Providing an immersive tour that is both convenient and informative helps strengthen relationships with existing customers and potential buyers. An immersive tour of your product or service gives customers a closer look at your offerings. This is an ideal way to generate interest and excitement about your company. Additionally, by allowing customers to ask questions and get involved in the tour, you're fostering a more interactive and personal relationship.
Virtual Tours Boost Efficiency
Virtual tours are more efficient than traditional tours in a number of ways. First, they eliminate the need for travel, which can save businesses a significant amount of money. Additionally, they allow businesses to reach a wider audience by making the tour available online. Finally, virtual tours are more interactive and personal than traditional tours, which can help to generate more interest and excitement.
With the ability to host live or recorded 360° video tours, businesses are now in a more strategic position to engage with their customers by redefining collaboration.
About Avatour
If you're looking for the best virtual tour platform, Avatour is the remote collaboration platform for site meetings. We're committed to creating a future beyond distance. To learn more about what our platform can offer your business, click here to book a demo.