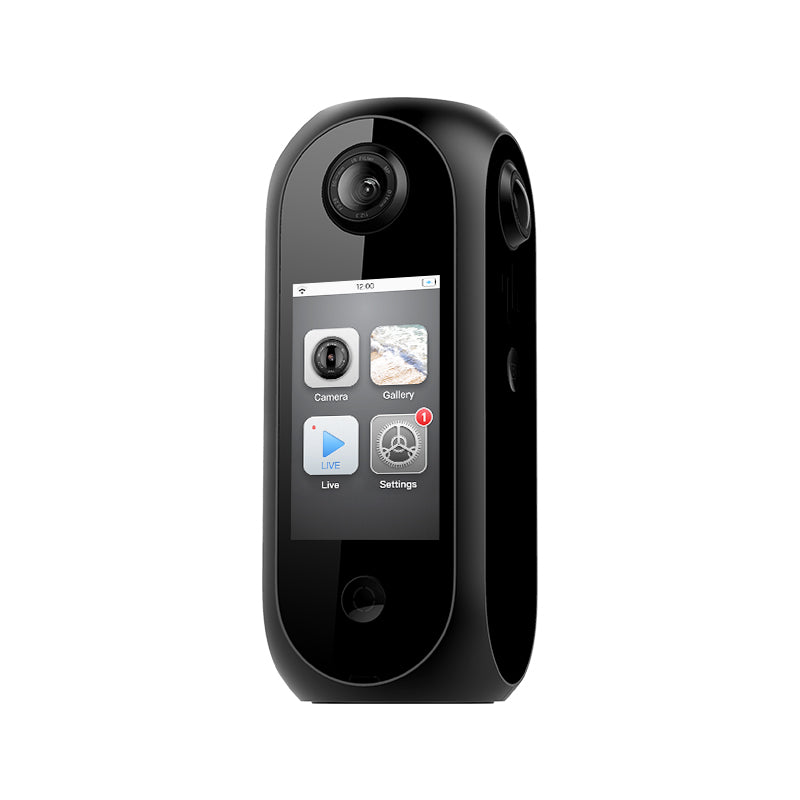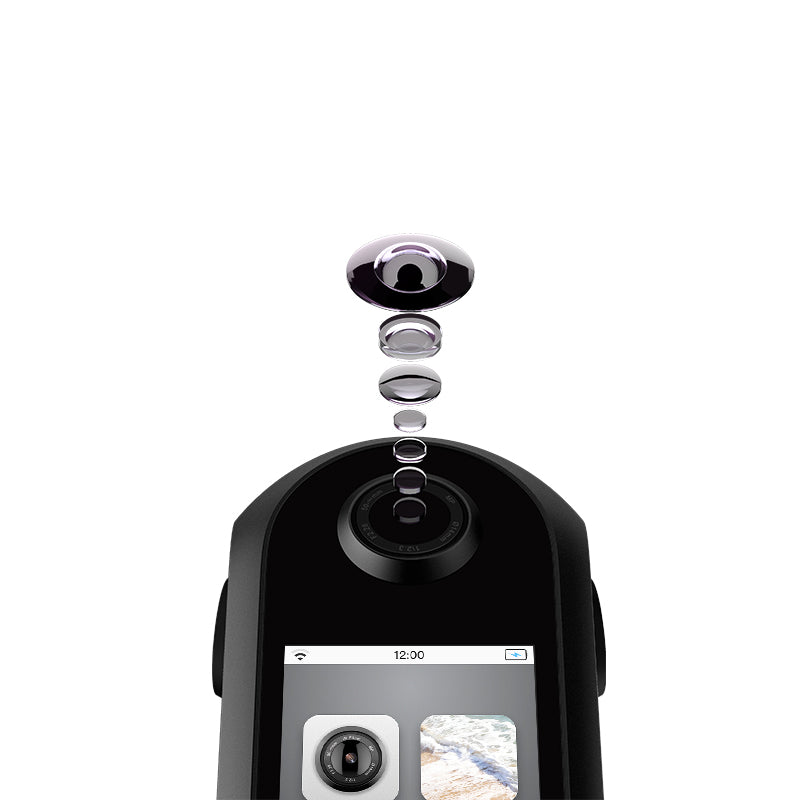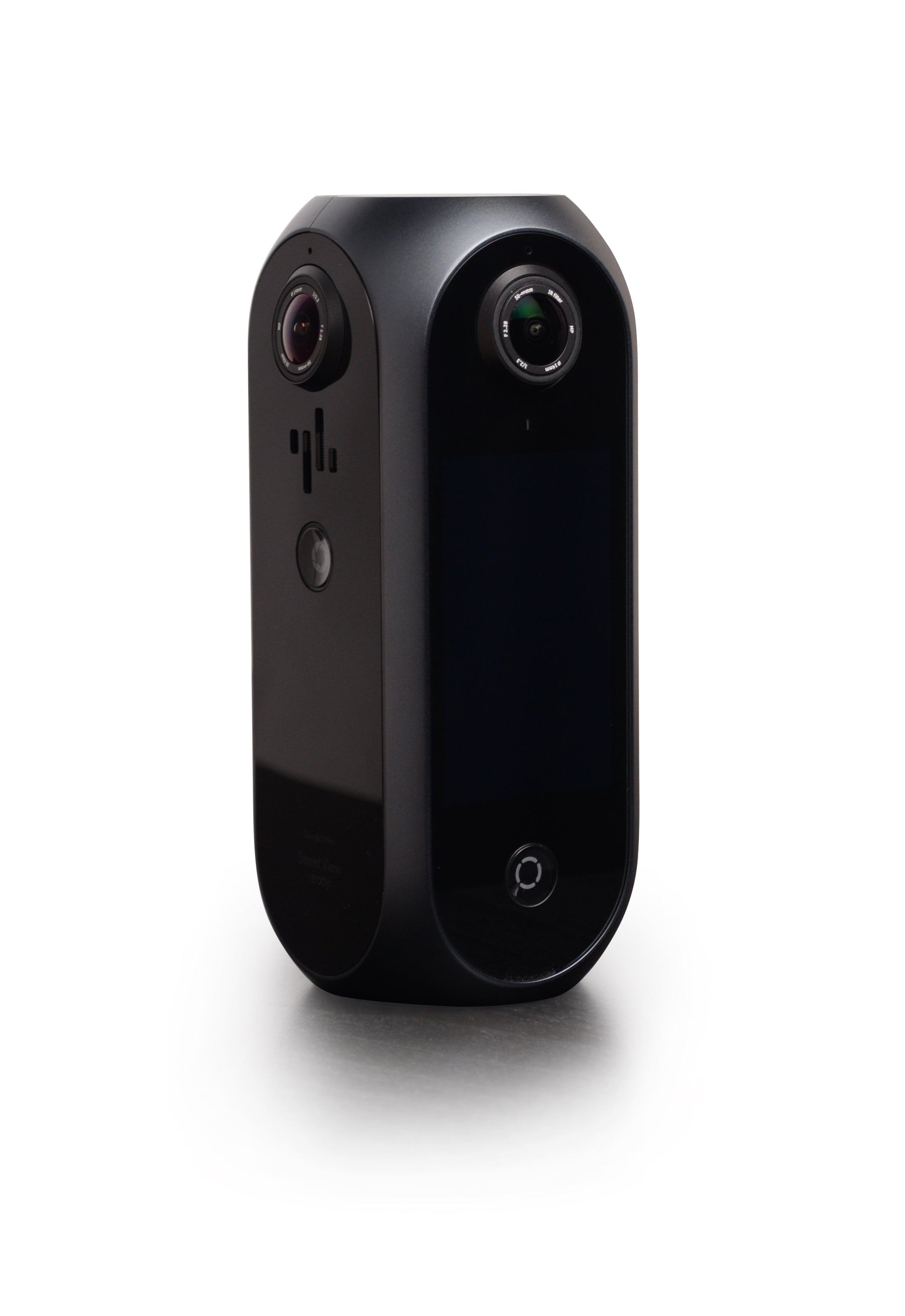 Pilot Era 8K 360° Camera with 3.1 Touchscreen
---
Capture & Stream up to 8K 360 Live Video
4 x 12MP CMOS Sensors
4 x f/2.28 Fisheye Lenses with 185° FOV
512GB Internal Drive
3.1" Touchscreen
9-Axis Gyro Stabilization, Built-In GPS
In-Camera Stitching, High Dynamic Range
7200mAh Battery Lasts up to 3.5 Hours

Ethernet/Wi-Fi

Gravity/Gyro/Magnetic Sensors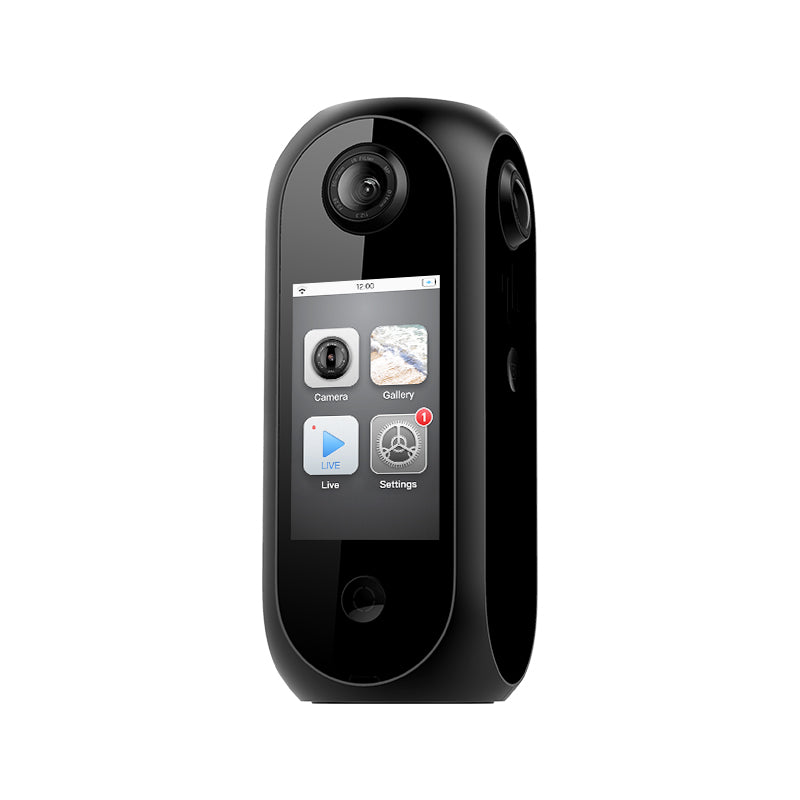 8K High-quality Photo & Video
With four F2.28 aspherical fisheye lenses, Sony 12MP CMOS sensors and up to 8K/24fps video, you can capture vivid images with clearer details presented.
Ultra-large 3.1-inch Touchscreen
The clear built-in touchscreen offers smooth operation and quick playback of shooting results. It's much easier to adjust parameters and switch between apps.
7200mAh Battery Capacity
The 7200mAh replaceable battery has up to 4 hours of recording and 24 hours standby time, so you can keep going where other cameras stop.
512GB Large Storage
Loaded with 512G UFS2.0 high-speed storage, Pilot Era easily stores over 6.5-hour 8K videos or 26,000 panoramic photos.
PilotSteady 9-gyro Stabilization
Powered by PilotSteady 9-gyroscope stability algorithm, Pilot Era intelligently compensates for the shakes of horizontal level, hugely enhancing the image stability.
Capture Google Street View Easier
Being a GSV-supported camera, Pilot Era has built-in ultra-precise GPS and one-click upload to Google Maps and creates Google Street View with blue lines. GSV photography has never been easier!
In-camera Efficient Stitching
The real-time stitching 360° camera Pilot Era enjoys a simplified workflow. Dropbox and Google Drive are also supported for convenient storage. You can upload your photos and videos freely without worrying about being out of storage.
PilotLive 8K for VR Fun
Empowered with VR headsets and computers with "8K UHD panoramic video playback capability", you can enjoy an 8K HD immersive live streaming experience in real-time by simply installing Labpano player on VR glasses and computers for free, eliminating the need to connect to servers and pay expensive cloud processing fees.
Preview through Wi-Fi
Pilot Era can connect to your smartphone via Wi-Fi for live preview and content transfer, allowing you to view your footage wherever and whenever you want.
Easy-to-Use Android System
An Android-based operating system cut the learning curve less. The intuitive interaction makes the camera simple to learn about. Also, the open system is available for you to expand the camera with third-party software.
Pilot Open Ecosystem
Pilot Era is a panoramic terminal that can evolve in real time. Labpano Technology will continue to add new features and optimize existing ones to ensure that Pilot Era meets the needs of today's merchants.
User-friendly Remote Control
The Pilot Go APP is straightforward and simple to use. It is compatible with all the Pilot camera series. It supports iOS and Android operating systems and a wide range of smartphone brands.
Accessories at Your Pick
Designed with a 1/4 threaded hole at the bottom, your diversified shooting needs can be satisfied.

Size
61.4mm x 61.4mm x 159.0mm
Battery
Video Recording: 3.5 hours (8K)
Live Streaming: Up to 3 hours
Built-in 7200mAh Removable Battery
Display
3.1'' Touchscreen; Resolution (640 x 360)
Lenses
4 × F2.28 Aspherical Fisheye Lenses
Image Sensors
4 x 12MP Sony CMOS Sensors
Operating Ambient Temperature
0° to 45° C (32° to 113° F)
Audio
Stereo Recording/AAC
Support External Mic
Motion Sensors/GPS
G-sensor/Gyro-sensor/Magnetic sensor/Built-in High-precision GPS
Storage
RAM: 4GB LPDDR4
ROM: 512GB UFS
Resolution/Frame Rate
Real-time Stitching
8K (7680 x 3840)@6fps
6K (5670 x 2880)@15fps
4K (3840 x 1920)@30fps
2K (1920 x 960)@30fps
In-camera Stitching
8K (7680 × 3840)@24fps
7K (7040 × 3520)@24fps
6K (5760 × 2880)@30fps
4K (3840 × 1920)@30fps
Resolution
8K (8192 × 4096)
6K (6144 × 3072)
4K (4096 × 2048)
3K (3072 × 1536)
2K (2048 × 1024)
Modes
HDR/Countdown/Hide Photographer
Manual Settings
Exposure Time: 1/3200~1/15
ISO Range: 50~1600
EV: -4~4
White Balance: Auto/Manual
Resolution/Frame Rate
8k@24fps*
6k@24fps
4K@30fps*
1280P@30fps
960P@30fps
640P@30fps
Stitching Algorithm
Real-time Stitching
Optical Flow Stitching
Stabilization
PilotSteady Real-time Stabilization
Positioning
PilotTour Precise Indoor Positioning and Localization
*Install PiPlayer on your PC and VR glasses to experience 8K live streaming smoothly.