Wolfgang Bogler
Media Public Relations | VR Content Creator | Live Streaming Content Creator

Today, we bring you the story of our old friend, Wolfgang Bogler. He is a user of Pilot One EE and a loyal fan of Pilot Era. Next, we will lead you into his creative world through a question-and-answer format!
How long have you stepped into photography?
I have been involved in live streaming for 12 years, starting from my first day in this field. In 2001, I completed my first live stream. At that time, live streaming was not as common, and the process was very complex. Since then, live streaming has been a part of my work and life.
I started exploring panoramic photography in 2017 when I purchased my first 360° VR panoramic camera. I wanted to explore more possibilities in photography. In 2018, I had the opportunity to use the Google JUMP 360° panoramic camera. However, stitching together footage captured by 16 motion cameras, handling lenses, and dealing with a large amount of video material required a lot of effort and time. However, in June 2019, PiXel launched the Pilot Era panoramic camera, followed by the Pilot One EE, which made panoramic photography and live streaming much simpler!
What Made You Fall in Love with Panoramic Photography?
I am passionate about storytelling through vlogging, capturing those moments that shouldn't be forgotten through the lens. Traditional cameras have limited perspectives, and sometimes, what happens behind the lens at a particular moment can be more interesting.
Using a 360° panoramic camera allows for a broader field of view, and I can select the desired segments by rotating the footage and adjusting angles freely. With VR goggles, I can create an immersive experience. Of course, the effect presented may vary depending on the form of content creation. Bold and innovative attempts can attract more attention.
How do you balance work and hobbies?
This is a very interesting question! As a media public relations professional, I am also responsible for panoramic live streaming projects that cover Saarland, the State Chancellery, and the Google Arts & Culture platform. Additionally, I have a personal studio where I engage in VR content creation. I often spend an entire day there. It is because of my passion for panoramic photography that I can fully devote myself to my work.
 
Why did you choose us? 
I have to mention that all the panoramic content I publish on social media platforms is created using the Pilot series products.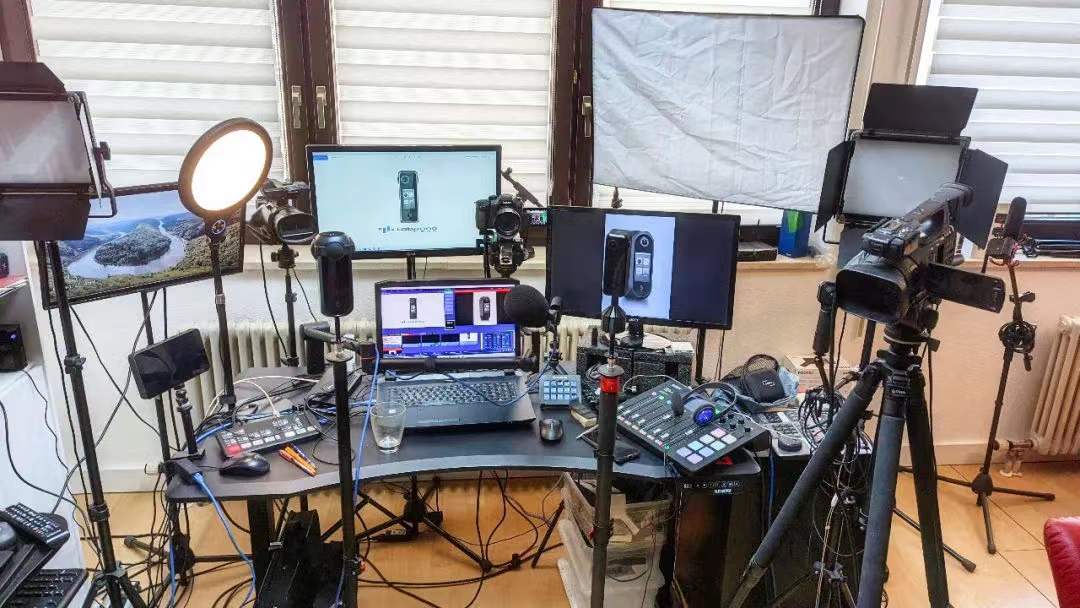 In April 2019, when Pilot Era was crowdfunding on Indiegogo, I was initially attracted by the concept of Pilot Era. The real-time stitching of 8K footage from four lenses inside the camera was incredible. The camera's features and application scenarios were very suitable for me. Despite its compact size, it contained infinite possibilities. This is the true productivity tool!
It ignited my passion for live streaming, bringing a new perspective with 360° panoramic live streaming. Pilot Era not only supports direct streaming to major platforms like YouTube and Facebook but also allows for streaming through protocols such as RTMP, SRT, and RSTP. This makes it very convenient for me to integrate different cameras into professional live streaming software, such as my favorite vMix. This is also one of the unique advantages and selling points of Labpano's panoramic cameras.
In post-production, I can merge photo and video materials, which is often used in my works exhibited on Google Arts & Culture. This year marks the third year I have been with PiXel, and during these three years, I have recommended PiXel to many people around me.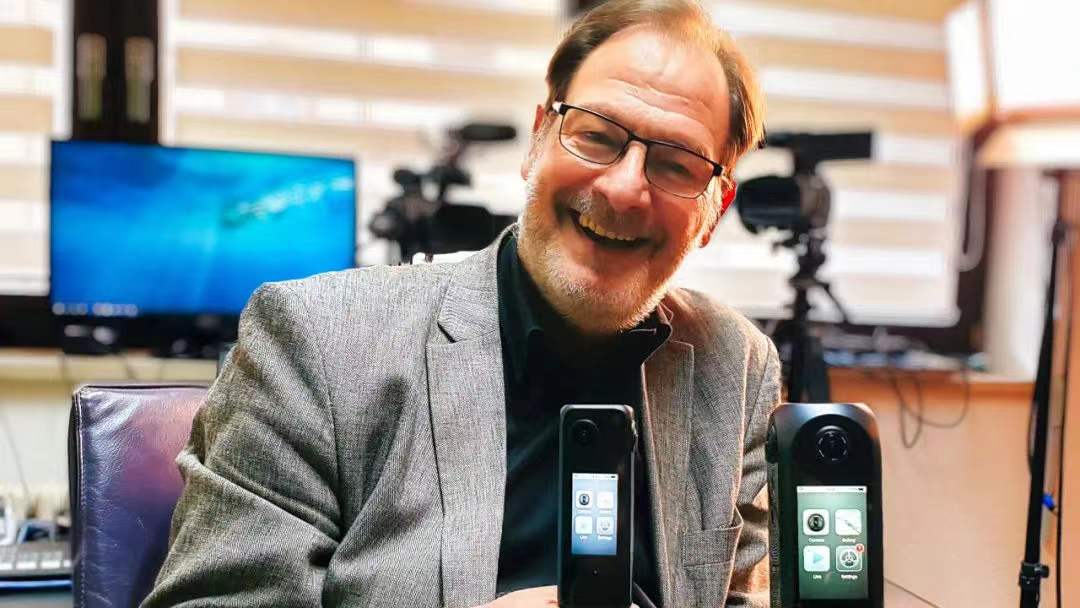 What are your plans for 2022?
Focusing on panoramic content creation is my goal for this year. Due to the pandemic, my work may be somewhat limited. Starting from the beginning of the year, I have been conducting workshops and consulting activities in Germany on the themes on the themes of 360° videos and panoramic live streaming, as well as exploring the application of panoramas in the field of education.
Next, I will produce a panoramic documentary about the Celts, which will be filmed in the birthplace of the Celts, Keltendorf and Keltenring. In addition, there are music production and a documentary about FunFactory, a European adult novelty manufacturer, as well as a 360° panoramic live streaming art festival. Isn't it cool?
What products do you hope we provide? 
I hope that future products will focus more on panoramic live streaming. I look forward to more user-friendly technological innovations that will blossom panoramic technology in various industries. Of course, the products should maintain high quality in terms of software and technology, providing every consumer with a satisfactory experience.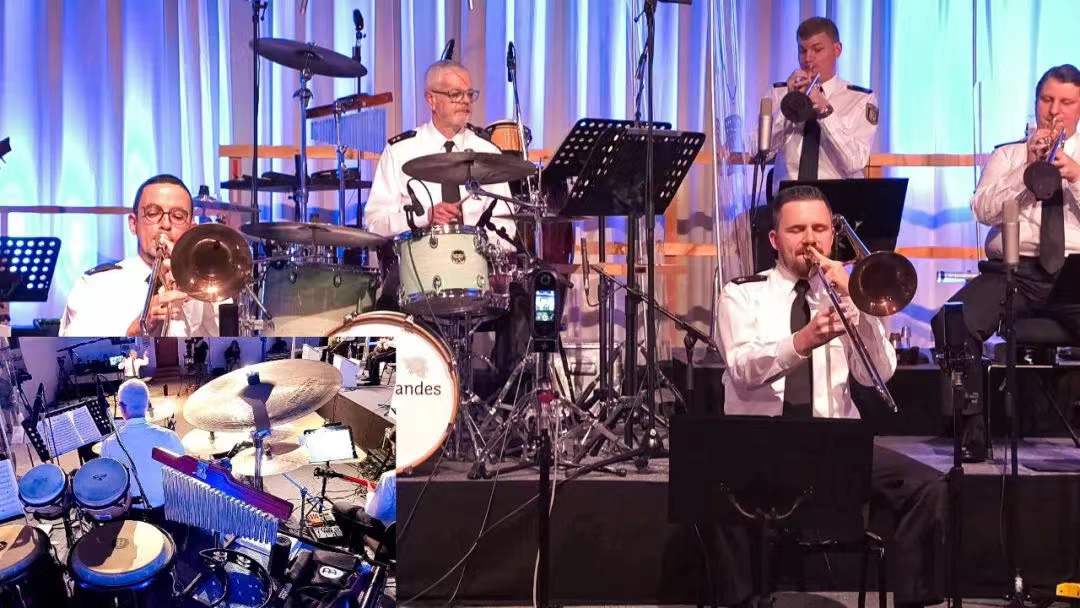 Listening attentively to the stories of every consumer is something we have been committed to from the beginning to the end. The voice of the user is integral to every product. We welcome you to share your stories with us!